Our precious boy is five today.
Today two families are rembering with tears the day their beloved labs were born.
Happy Birthday Ernie and Kassa.
Greedy Labs looking for lunch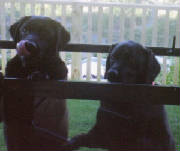 This was taken Decmber 2004
I have put one pic of both our beloved Labs. The rest of are of Ernie.
I will always miss Kassa, still have tears and will never forget the time we had together.
Ernie has come into my life and it is Ernie that needs my love now.
Today it is his day.
The pose. I always love this look.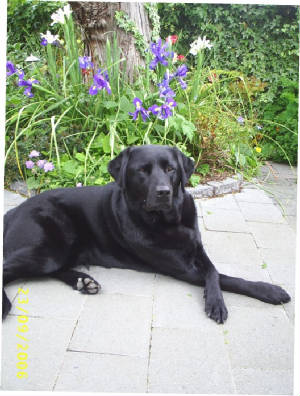 I did not dig up the garden.